Welcome to the B Bar S Ranch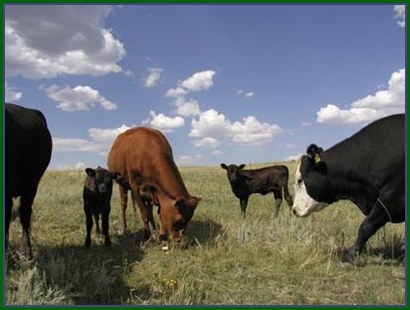 Native pasture is provided on the B Bar S Ranch near the town of Elizabeth, Colorado, in Elbert County.
B Bar S Ranch is a family-owned and operated beef cattle ranching operation with two Colorado locations in the scenic front range area of the Rocky Mountains. Our high mountain pasture in Nederland, Colorado has been family-owned since 1965. In 1991, we added a second, high plains ranch south of Elizabeth, Colorado.
For the past 37 years, our family has been producing clean, lean freezer beef for direct sales to consumers. Fed over the summer on grass in the high mountain pasture, our cattle are not given growth-enhancing hormones, nor are antibiotics added to feed. They live healthy lives with exercise, plenty of grass, fresh water and open space.
Native pasture is the primary source of energy for our beef cattle. Because our beef does not come from cattle "finished" on a diet of high-calorie grains, B Bar S Ranch meat is both clean and lean.

"Your beef is excellent! Thank you for such a tasty product that is good for us and safe." (Repeat customer)